All around the world, there are amazing restaurants offering completely plant-based meals for you to enjoy. If you're looking to change your diet or maybe find a new favorite, we're here to help. Here are a few of our favorite plant-based restaurants in Toronto.
1. Fat Choi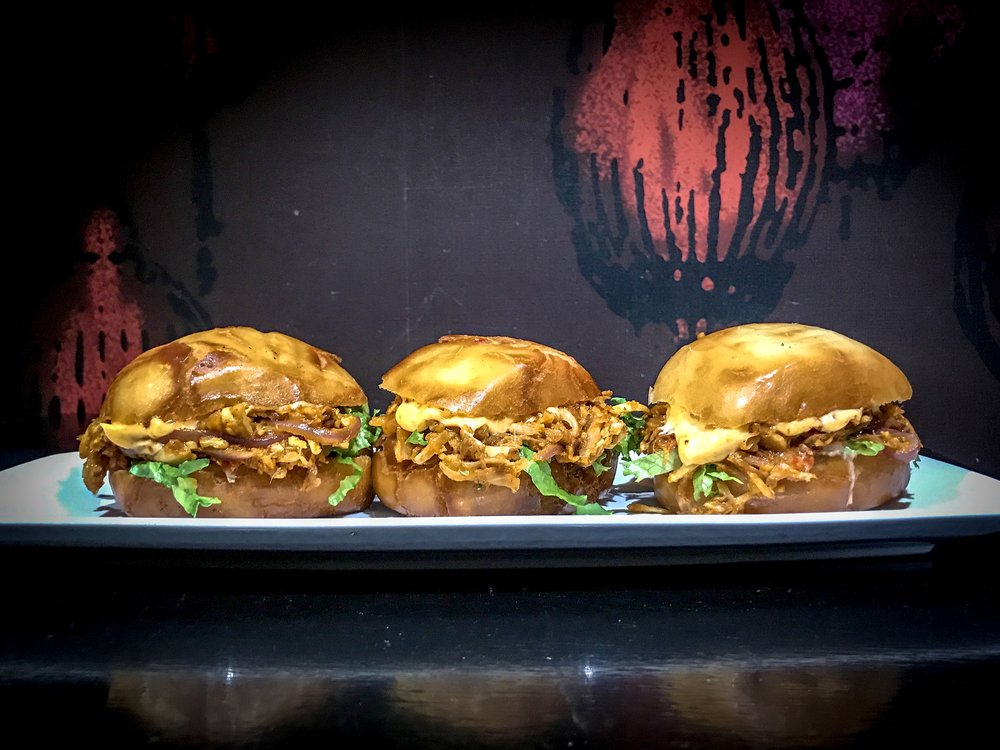 By eating a plant-based diet, you have the opportunity to experience many different cultures and cuisines. Fat Choi supplies Toronto with meatless Malaysian food, including satay, wontons, noodles, and more. All of their dishes are plant-based too, meaning you can enjoy everything without any guilt.
Check out their dishes here.
2. Mythology
If you like small plates, then you'll love what Mythology has to offer. Chef Doug McNish's restaurant is home to smashed avocado tartare, mushroom "calamari," and even a charcuterie board made with vegan spreads and cheeses. If you want your plant-based and vegan fix with a little class, then make this your next destination.
Related Article: Top 10 Plant Based Take Out Options in Toronto
3. Rosalinda
Toronto's plant-based food scene excels when it comes to cultural fare. At Rosalinda, you can get a taste of Mexico with a twist. Offering traditional fare like tacos, "chorizo," and rice bowls, as well as dishes like potato salad, there's plenty to love on the menu—and it's all vegan and plant-based.
Learn more about Rosalinda here.
4. Selam
You can continue to broaden your horizons with Selam, an Ethiopian vegan and plant-based restaurant. Here, they create dishes full of color and flavor that are sure to fill you up. They also offer buffet-style serving, meaning you can have as much as you want.
Take a look at their menu here.
Related Article: Top 10 Plant-Based Restaurants in Melbourne
5. Shook Kitchen
While it doesn't promote itself as a plant-based restaurant, Shook Kitchen cooks only with vegetable bases and has no meat on the menu. They offer small plates, dips, and large plates meant for sharing, making this a great place to go with a group too!
Learn about their dining experience and see their menu here.
6. Mugi
If you're looking for some Thai food that's made from scratch and easy to grab for lunch, then Mugi has you covered. This relatively new Thai spot is great for dining and takeout, offering sweet potato noodles and other plant-based goodness.
See what else they have to offer here.
7. Arthur's
Sometimes, you need to taste an old favorite or one of the classics. At Arthur's, they offer plenty of iconic dishes with a twist—they have a massive plant-based meals selection, including a delicious eggplant parmesan made with cashew mozzarella.
To learn more about their offerings, visit their website here.
8. Planta
Hitting up your favorite dim sum spot can make a good night out a great one. Planta is an upscale Chinese eatery that can do just that; their plant-based takes on spicy kung pao eggplant, veggie-stuffed gyoza, and dan dan noodles are all sure to satisfy.
Take a look at some of their delicious dishes here.
Related Article: The Top 3 Plant-Based Burger Recipes
9. Woodlot
In Toronto's Little Italy district, you'll find Woodlot—an Italian restaurant with a deep vegetarian, plant-based menu. Almost everything here is baked in a wood-fire oven, and the dishes include turnips stuffed with roasted oats and pistachios, as well as handmade agnolotti with sweet corn. Don't the thought of those dishes make your stomach rumble?
Check them and more out here.
10. Sorelle and Co.
Every meal should have a little dessert. At Sorelle and Co., they serve nut-free, gluten-free, soy-free, and sesame-free vegan desserts, including doughnuts, cheesecakes, and pies. They even have an afternoon tea service!
Have you ordered from any of these restaurants to try their plant-based options? Which is your favorite? Comment and let us know what you think!