As someone who lives near London, I tend to visit it for family outings or fun activities. The change to a plant-based diet can be daunting, but I am here to reassure you that there are plenty of vegan options to consider.
1. Manna Restaurant
Chef Robin Swallow is the inspiration and menu designer for this restaurant which became fully vegan a decade ago. It is the oldest vegan restaurant in the UK and famously so.
See their reviews on TripAdvisor here.
2. The Spread Eagle
Are you interested in visiting London's first 100% vegan pub? You should be! Their doors are open to everyone, including dogs, and they are willing to host parties too.
Check them out here.
Related Article: The Top 10 Plant-Based Delivery Services
3. Redemption
With a goal to be the world's healthiest bar-cum-restaurant, how could they not be a great choice? They serve vegan, sugar-free, wheat-free food, and as an alcohol-free bar, they will fulfill all your needs.
Interested? See the link here.
4. Mao Chow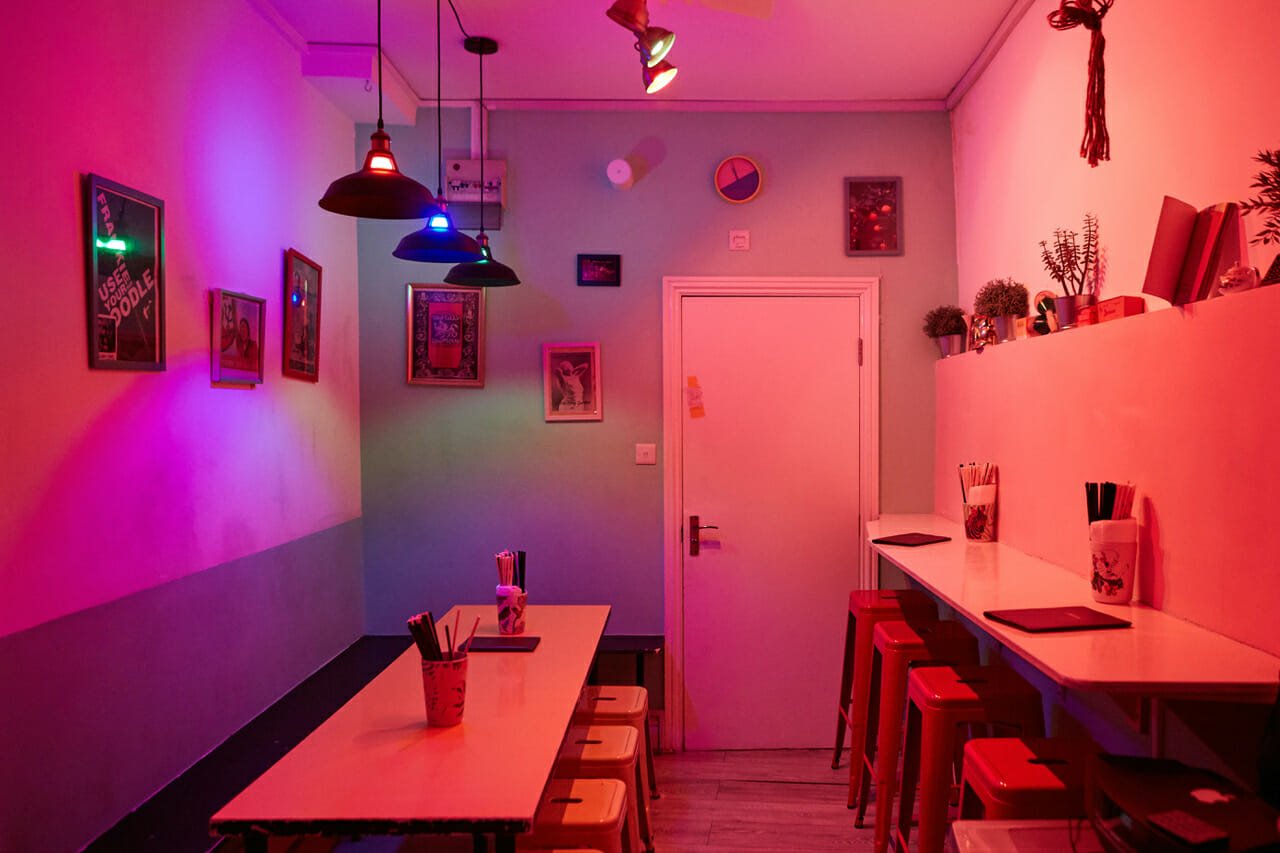 Do you love Chinese food? Then you will love this Chinese plant-based restaurant. Whether you want cabbage and ginger dumplings with fragrant chili oil, or spicy sesame noodles with mince, cucumber, and pak choi, all their menu items are under £11 and available for delivery.
5. Wave Cafe
Here is a cafe with an Instagram page as beautiful as its menu. Kait and Soph want to prove that vegan food can taste better than non-vegan food. They add healthy twists whenever possible, while also selling delicious cakes.
I love the balance. Have a look at it yourself.
Related Article: Five Ways To Ease Into a Plant-Based Lifestyle
6. Black Cat Cafe
Black Cat is 100% vegan and based in Hackney, London. They offer a range of items – vegan snacks, meals, sausage rolls and samosas, cakes, milkshakes, and the cheapest VEGO in town! Apart from the food they also sell books, including political ones and vegan cookbooks.
Visit their website.
7. Mooshies
This restaurant doubles as an online shop selling sauces, sweets, and gift cards. The menu includes burgers and hot dogs along with desserts and milkshakes, offering a wide range of things to suit all your needs.
Visit them here.
8. Biff's
Their journey to jackfruit-based fame started in late 2016 and since then, they have opened multiple stores in London. Their crispy, fried jackfruit tastes and looks like the real deal, and, having tasted it myself, I would definitely recommend it.
See for yourself here.
9. OXO Tower Wharf
This place offers a full vegan menu with a view, along with the option of vegan afternoon tea. With plenty of activities and shops to choose from, you can visit this place for more reasons than just food (although the food is a brilliant reason).
Related Article: Our Top 5 Plant-Based Comfort Foods
10. OLDROYD
Looking for somewhere to eat on a Monday? Welcome to Oldroyd which offers Meat Free Mondays. Along with a delicious lunch and dinner menu, they offer gift vouchers and cater to events, private hires, weddings, etc.
Check them out here.
I hope that this list will help you decide where you can eat out on your next visit to London, and do let us know if this article inspires you to give one of these places a try.