Ireland is known as the Emerald Isle for its luscious green landscape and you can get to see this on any of their amazing hiking trails. Plantie has put together this list of top 10 hiking trails in Ireland to try out the next time you find yourself wandering around the exquisite countryside in Ireland.
1. Giant's Causeway
One of Northern Ireland's most famous landmarks, Giant's Causeway happens to host a multitude of trails. If you choose a path that leads to a clifftop view, you will witness the wonder of the rock formations around.
2. Cliffs of Moher
A popular tourist attraction, the Cliffs of Moher will take you on a trek with some of the best views in the country. Hiking along the coastline trails, visitors can get a picturesque view of the ocean and the cliffs.
3. Torc Waterfall Walk
Make your way to Killarney National Park to discover the beauty of the Torc Waterfall Walk. It tends to be a busy path due to its fame but, standing in front of the spectacular waterfall makes it worth the trek.
Related Article: Wide Open Spaces: Get Started Hiking!
4. Dublin's Mountain Way
Fancy a break outside the bustling city of Dublin? Look no further than Dublin's Mountain Way. It features a variety of trails depending on what you want to see and the level of difficulty you are prepared for.
5. Ballycotton Cliff Walk
If you are in search of a fantastic hike and fresh sea air, then walk to the Ballycotton Cliff Walk. Located on the Southern tip, this area has stunning coastal scenery that any nature lover would appreciate.
6. Dingle Way
For those who want to spend multiple days hiking, the Dingle Way might be a good choice. It can take about eight days to complete and you will see everything from the gorgeous blue ocean to lush rolling hills.
Related Article: How To Pack Your Backpack For Hiking
7. Slieve Donard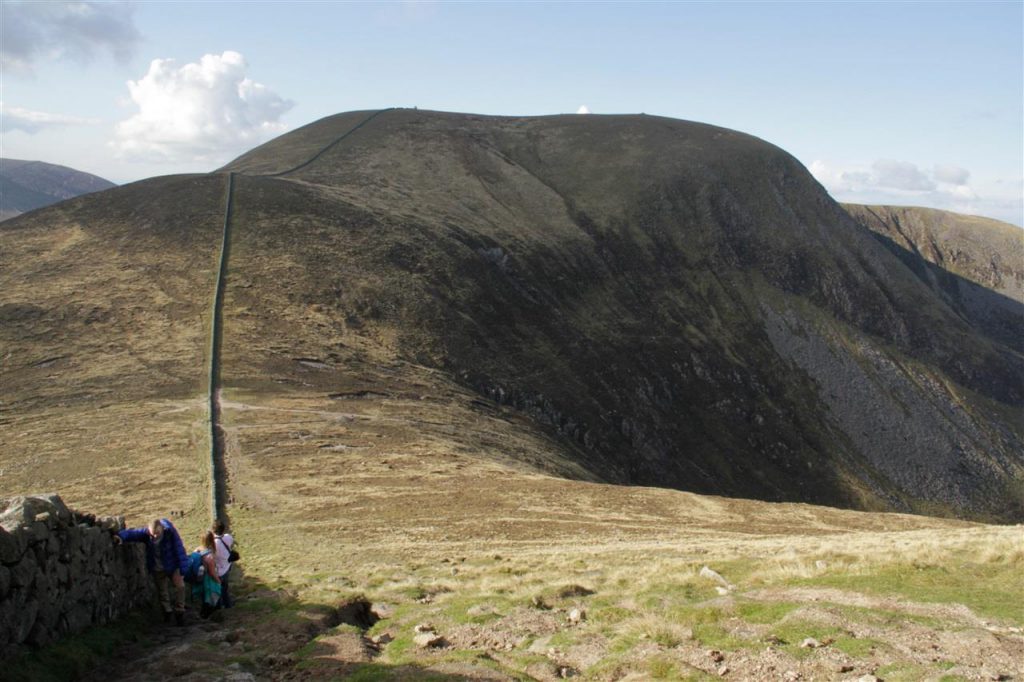 This climb will bring you to the highest peak in Northern Ireland where you can see all the way across to Scotland and Wales! This is a more difficult route, but that is best left to an experienced hiker.
8. Diamond Hill
Since Diamond Hill is a loop trail hike, you can still enjoy the Irish mountainside even if it is a short visit. The Galway area is home to some dramatic landscape that is unlike anything you have seen before.
9. Glendalough Lake Walk
On the Eastern side of the country, near Wicklow Mountains National Park. is Glendalough. It offers numerous hiking trails but the Lake Walk, while being one of the easier journeys, provides you with a gorgeous sight of the lake.
Related Article: The Top 10 Hiking Trails in Argentina
10. Kerry Way
An adventure awaits you when you visit the Kerry Way. It is one of Ireland's longest trails and bursting with intriguing terrain. Take in the never-ending green fields and rocky coastline as you hike through the isolated countryside.
Whenever you can take a trip to Ireland, pick a hiking trail, and immerse yourself in the true beauty of the country.