Are you a fan of butter cookie dough? Now you can enjoy both without thinking about their unhealthiness ever again! Huge thank you to Nest & Glow for this wonderful video of making the cookie.
This butter and cookie dough is a good source of plant protein that has natural sweetness involved and best fit for a vegan-diet and it is gluten-free.
This cookie butter is a good match for pancakes and biscuits and it is a good alternative for bread fillings.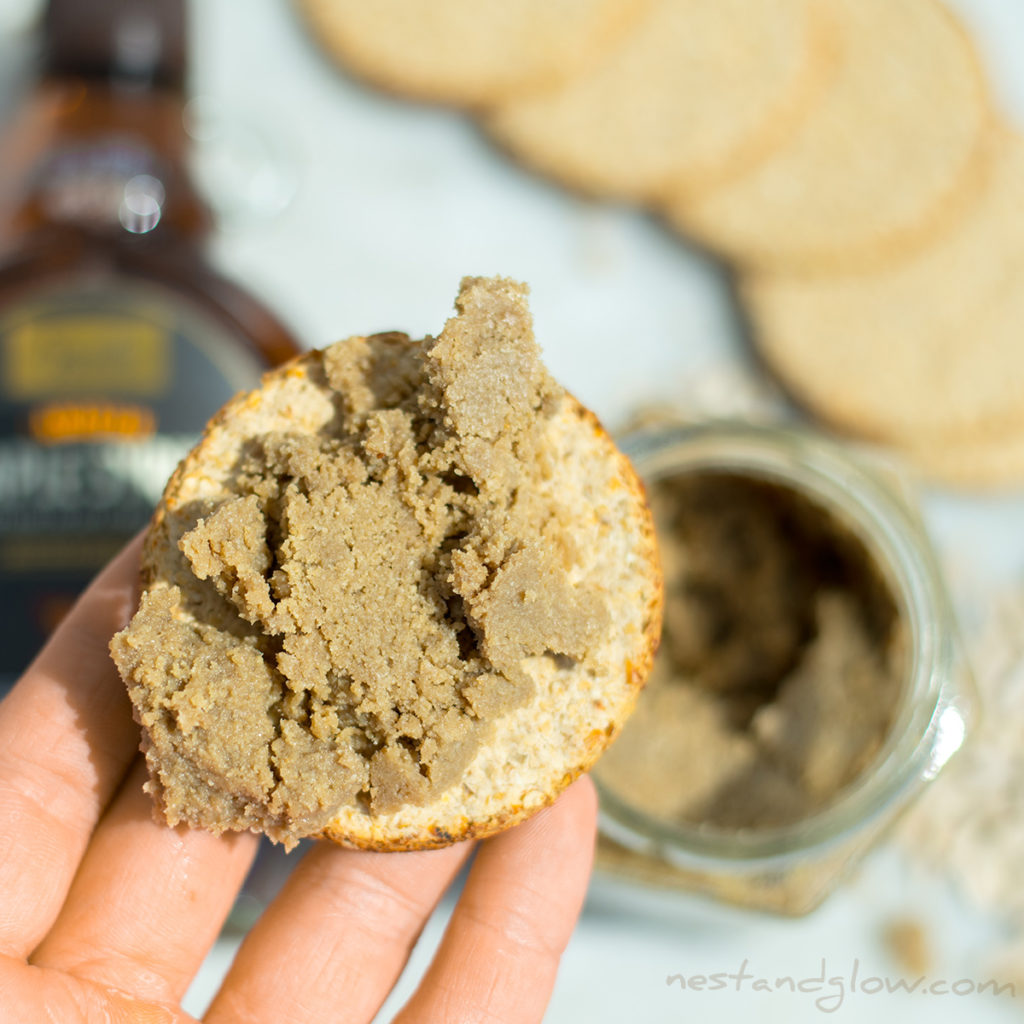 Ingredients Needed:
2 cups/300 grams of Sunflower seeds
2 tbsp Buckwheat
1 tsp Vanilla extract
4 tbsp sweetener
Pinch of salt
Instructions:
Preheat the oven to 190 C/375 F, and dry roast the sunflower seeds for 10-12 minutes.
Place the sunflower seeds into a blender and blend until a smooth creamy liquid. Stop the blender occasionally to push any seeds or residue from the sides down into the blender.
Add all of the remaining ingredients to the blender and blend until thick like a nut butter. And voila! You have your cookie butter.